We were able to have a Skype call with Elder Hudgins today though it did have some problems.  First, as the image shows, the camera on the computer that Kyle used was zoomed in quite a bit.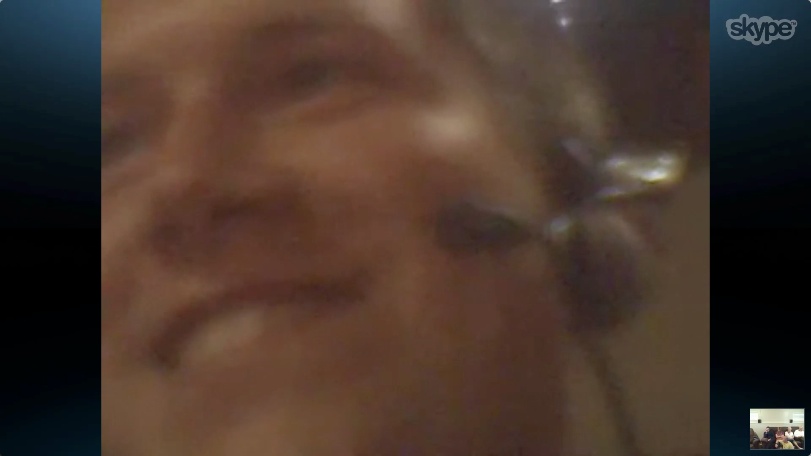 About half way through the conversation, his camera completely stopped working.  We were able to continue a wonderful conversation with him without video so all was fine.
Kyle is being transfered to the town of Rawson which is at the same longitude as Trevelin but on the Atlantic coast.  His companion will be an Elder Rivera from El Salvador so he will get the opportunity to speak nothing but Spanish.
Kyle also mentioned that he has been surprised at how much he will miss Trevelin but he is excited for a new adventure.
I took a few snips out of the audio of our Skype call.  The first is Kyle's advice to the young men and women of our ward though it applies to all young men and women thinking of a mission.
Advice to prospective missionaries
The second audio is Kyle's testimony in Spanish.
2012-05-13-spanish-testimoney
Tomorrow will be busy for Kyle as he hops on a bus Monday evening.  We aren't sure if there will be an email and pictures.  If there are, look here first. (jh)