From: Kyle Hudgins <kyle.hudgins@myldsmail.net>
Subject: hola!
Date: 17 Sep 2012 09:22:18 AM MDT
Well hello there everyone back in the USA. I have some news to share here. My bags are all packed and I am being transfered! And I´m sure you wont be able to guess to where because I am being transfered just a half hour away to Trelew! haha. I have been transfered to the other zone that is in Trelew and my new area is Parque 2. So that will be interesting. When I found out that I was being transfered I couldn´t believe it haha. Usually when you get transfered in this mission you have to take at least a  7 hour bus ride. So that will be nice. It would be nice to get to know other parts of the mission but i´m sure Parque will be a great place. But I sure am going to miss Rawson thats for sure. But at least I will get to come and visit P-days if I want. It pretty funny because whenever I tell anyone that I´m being transfered to Trelew everyone laughs because its so close and also because there is kind of a rivalry between Trelew and Rawson. So I guess I´ll be playing for the other side now. But I´m sure Trelew will be great.
So this week was pretty good. We met with Augusto and his mom Claudia this week and they are progressing well. They have both talked to the missoinaries in the past but Claudia has never really been interested. But now in our lessons with them she is very involved and Augusto always likes it when we come by. So thats really good. I can see a lot of good things in the future for them. We gave them a Book of Mormon the other day and they said that they would read it and were very excited about it. So we will see what happens.
The Pelozo family is also progressing well. The dad Daniel and the daughter Aylen are the most interested. We talked about the Book of Mormon with them and they were very interested. The mom Marta is a little closed and is always doing chore and stuff when we go by so that makes it a little difficult. The thing is that they dont have a wash machine so she has to wash by hand. So we asked a member that lives close by if she could lend the services of her washer and she said yes. We still haven´t been able to tell Marta but I´m sure that will make her really happy and also give her a friend in the church. So that will be really awesome.
This week we did divisions with Elder Menghini. We sure did have a blast. We were working in Playa Union and we were able to teach a bunch of lessons. One of them was with an investigator that the recently contacted. We taught the restoration and it was awesome. She was asking the perfect questions and we could answer all of them so she could understand. It also strengthened my testimony of the restoration. Its always awesome when that happens.
Well in the next coming week I´ll be writing from Trelew. I hope you all have a great week! I love you all!
Elder Kyle Hudgins
Oh yeah my new comp is Elder Ruano. I think he is from Guatemala. He was my replacement in Trevelin. Also Elder Stokes is being transfered from Trevelin to my district in Trelew so that will be fun. It made me laugh a little in you letter about all the work you did. I´m pretty sure I´m always tired but after a while you just get used to it so I don´t really notice it anymore. But hey I´m going to sent a couple pictures. I hope you have a great week. I love you.
Elder Kyle Hudgins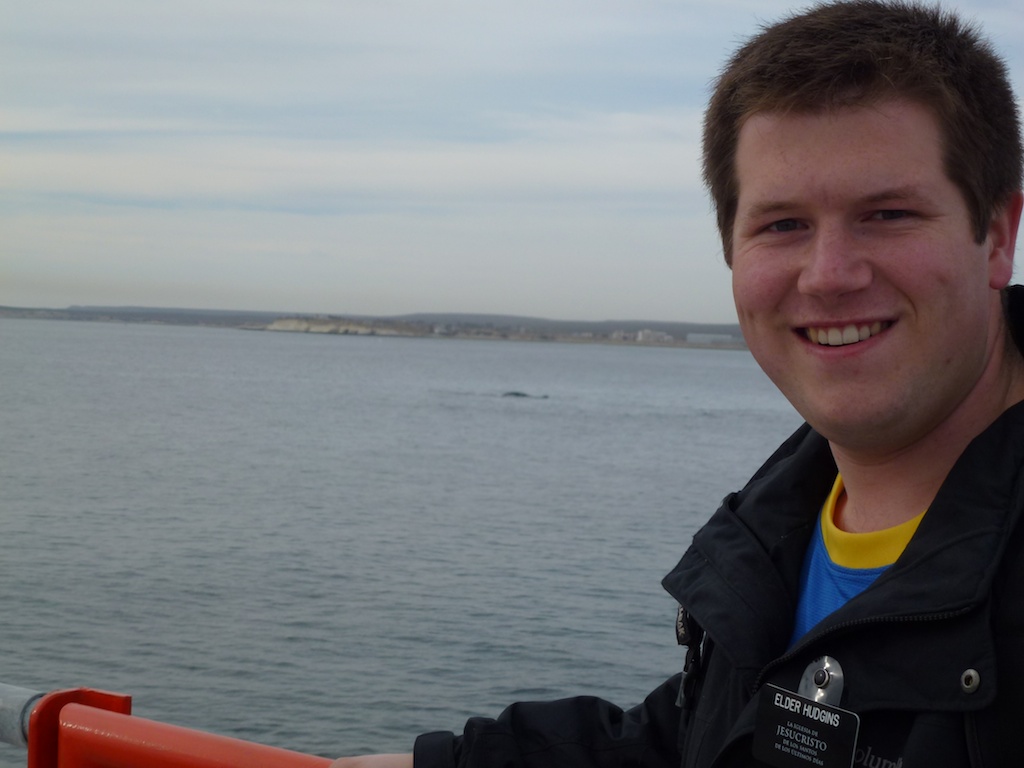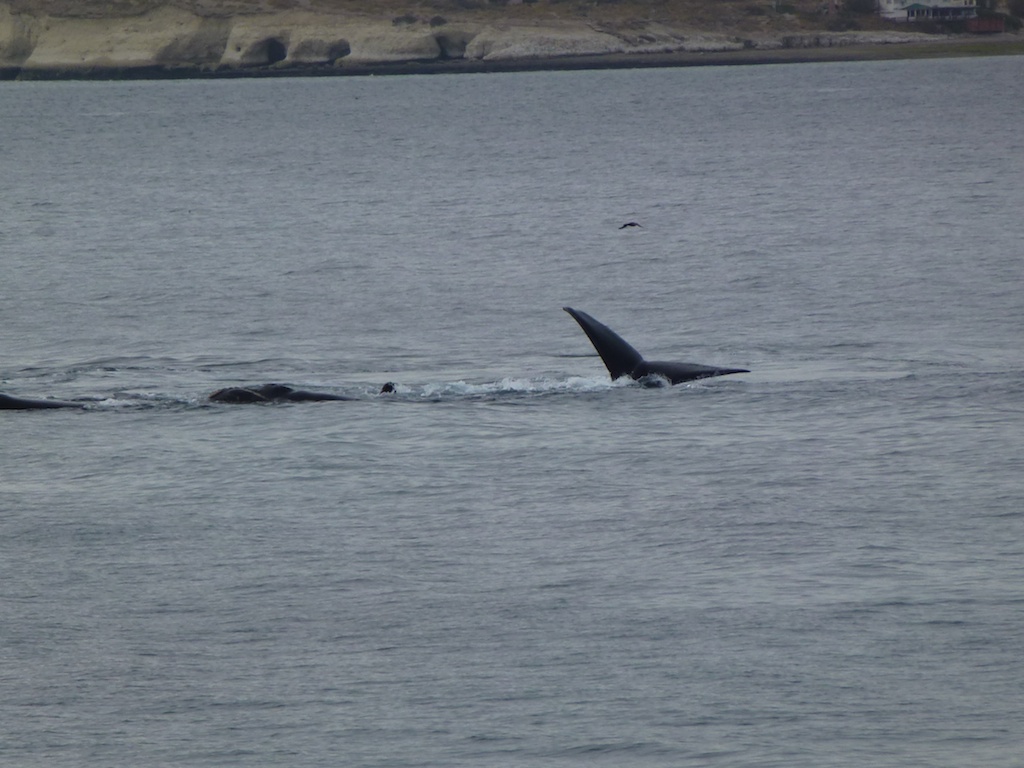 A picture of me and Elder Hernandez with Puerto Madryn in the background.