From: Kyle Hudgins <kyle.hudgins@myldsmail.net>
Subject: One transfer done!
Date: January 9, 2012 7:31:21 AM MST
Holy cow i can´t believe that this transfer is already done. I have been in Argentina for 6 weeks already. It is crazy how fast it has gone. Elder Clark says that it just keeps going by faster and faster which is kind of crazy. Elder Clark and I are both staying here in Trevelin but we have two elders from our district that are leaving. Elder Sharp is going up to Zone leader in Coleta Olivia and Elder Syddall is going to the General Roca zone, not exactly sure which part. But I´m glad that we are staying here because we have a lot of unfinished work here in Trevelin. Hopefully we can have a baptism this transfer.
This week we had divisions again. I went to Esquel again and worked with Elder Rozas. He is from Buenos Aires and it was the first day in my life where I didn´t hear or speak any english. Now because of that it was kind of a quite day but it was quite the experience. Elder Sharp said that i was the senior compaion that day because I entered the MTC on Sept 28 and he on the 29 so i had to conduct companion study and stuff and it was pretty hard. They have a training program now that has a list of thing to study for you first 12 weeks and you have 2 hours of comp study in the morning. It was really dificult to try to do stuff for the 2 hours all in spanish as well. But I am understanding more and more. I can actually understand a lot but now that hard part is having the confidence in my teaching. I don´t feel like i can speak the best either but I know that that will improve with time. This last district meeting Elder Syddall told me that i have learned a lot and don't worry because I was called to speak spanish and teach the gospel and we are all that the Lord has so he will find a way.
This week we worked a lot with menos activos. We went to talk to this 90 year old guy named Sisilio. He hasn't been to church for a while which is a little understandable because of his health but we go there just to let him know we are thinking about him. But sure enough yesterday he came to church. I was sweet to see him there. There was also another Hemana who hasn't been there since i have been here that cam so that was also sweet. We havn't made much progress with the investigators lately which is a little frustrating but I just have to keep working, trying to find ways to teach them so they can grow their own testimony.
It sounds like all of you are having a great time at home. Hope everyone is doing well and is enjoying the cold weather. I love you all and miss all you you. Keep sending pictures!
Les amo,
Elder Kyle Hudgins
Cascadas Nant y Fall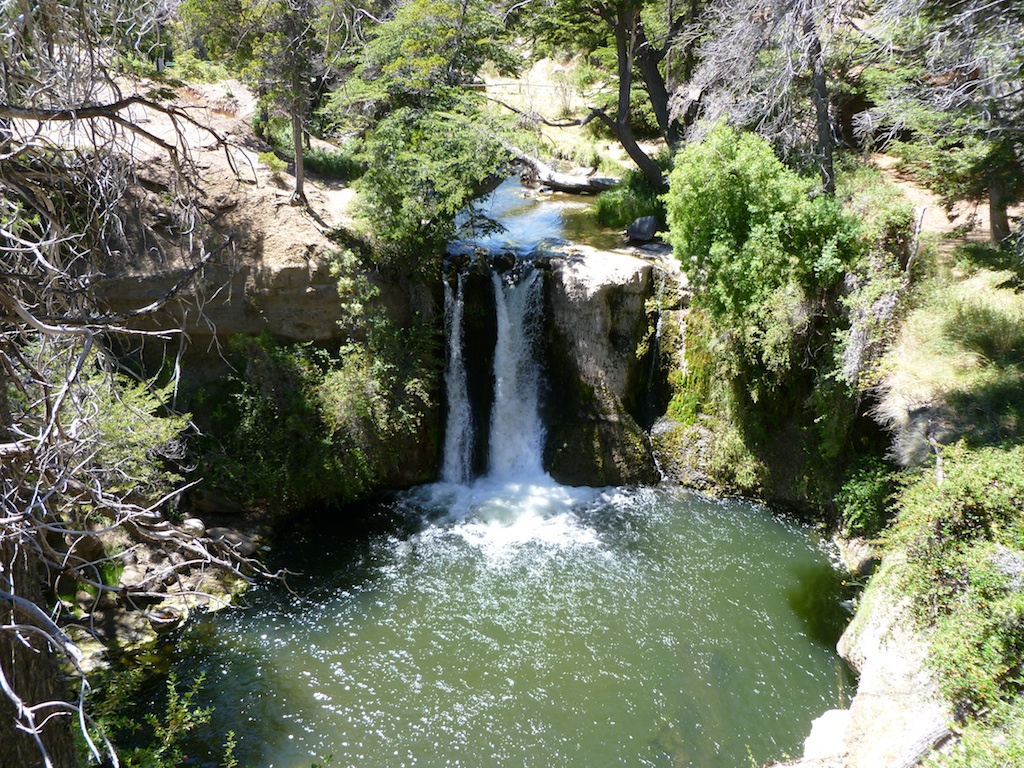 Elder Hudgins at Cascadas Nant y Fall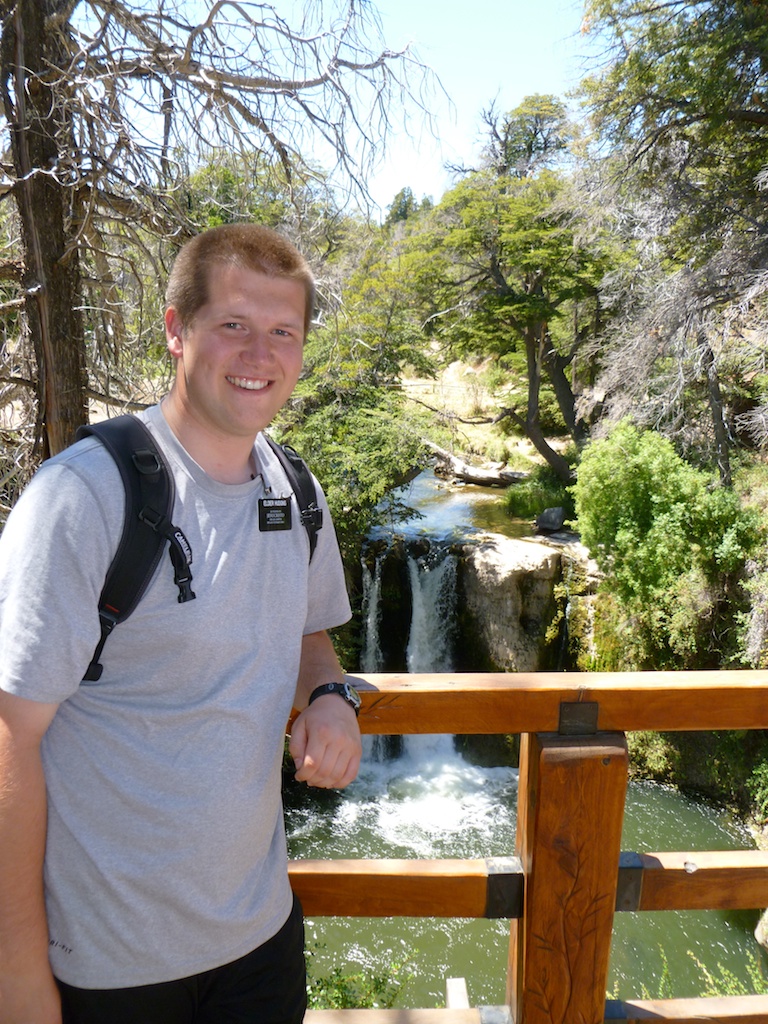 Kyle with the Esquel District at Cascadas Nant y Fall
Elder Prusse, Elder Rozas, Elder Sharp, Elder Syddall, Elder Clark, Elder Hudgins